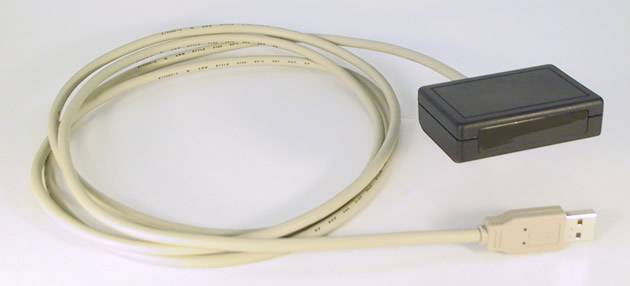 USB-UIRT (Universal Infrared Receiver/Transmitter) allows any USB-equipped PC to Transmit and Receive Infrared signals to common AV equipment.
---
CONTROL YOUR AV EQUIPMENT FROM YOUR PC
| | |
| --- | --- |
| The USB-UIRT combines the capability of other PC-based IR Receivers with a fully-featured IR Transmitter (sometimes referred to as a 'Blaster'). This allows your PC to not only receive codes from the remote controls you already have, but also to control your equipment (or any device with an IR receiver). | |
FLASH UPGRADABLE
The USB-UIRT's microcontroller is flash upgradable. As bug fixes/new features/enhancements are identified, the USB-UIRT can be easily upgraded by the user to incorporate new firmware.
PLUG and PLAY
The USB-UIRT is a Plug-N-Play USB Device. Simply plug it in to a Windows-based PC running Windows 7, 8, 10, Vista, XP, 98, ME, 2K, and Windows will automatically prompt you for the driver disk.
GIRDER Plugin
The USB-UIRT was designed with Girder in mind. Girder is a professional-quality Windows Automation tool available here. It allows you to automate events (such a pressing the 'Play' button on your remote) and send commands (such as turning the Power ON on your VCR).
3rd-Party Software Support
Built-in USB-UIRT support for many applications is growing! Among the many applications now supporting the USB-UIRT are:
Developer API
A .dll/.so Library and associated API is being made available to developers to ease support of USB-UIRT into other products on Windows and Linux platforms. Contact support for details.
A Look Inside...
The USB-UIRT uses a microcontroller to handle all IR reception and transmission, thereby offloading this burden from your PC. IR data is then processed and exchanged with the host PC via a high-speed USB link.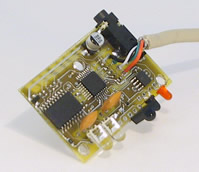 IR Reception
• 34-40KHz Frequency Range
• *56KHz IR Receiver Add-On Option*
• UIR-compatible Receiver Mode
• >8 Meter Sensitivity
• IR Wavelength Filtered
• USB Wake-from-Standby Capability
• Built-in wideband IR detector for accurate Learning, including carrier frequency.
• USB Wake-from-Standby Capability
IR Transmission
• 20-60KHz Frequency Range
• Two (2) built-in High-Power Emitters
• 1/8" Mini-Jack for External Emitters
• UIRT-compatible Struct and Raw modes
• Extended-length code support in hardware (up to 96burst-pairs)
• Max-length burst code support in driver (up to 2048 burst-pairs)
USB Interface
• Fully Plug-and-Play
• Driver Support for Windows 7/8/10, Vista, Win98, WinME, Win2K, and WinXP
• USB-powered
Software
• Girder (3.2 or higher) Plugin
• Developer API for simple integration into other products
• Flash-Upgradable Firmware
Dimensions
• 2.4"W x 1.5"D x 0.7"H

• Made in the USA